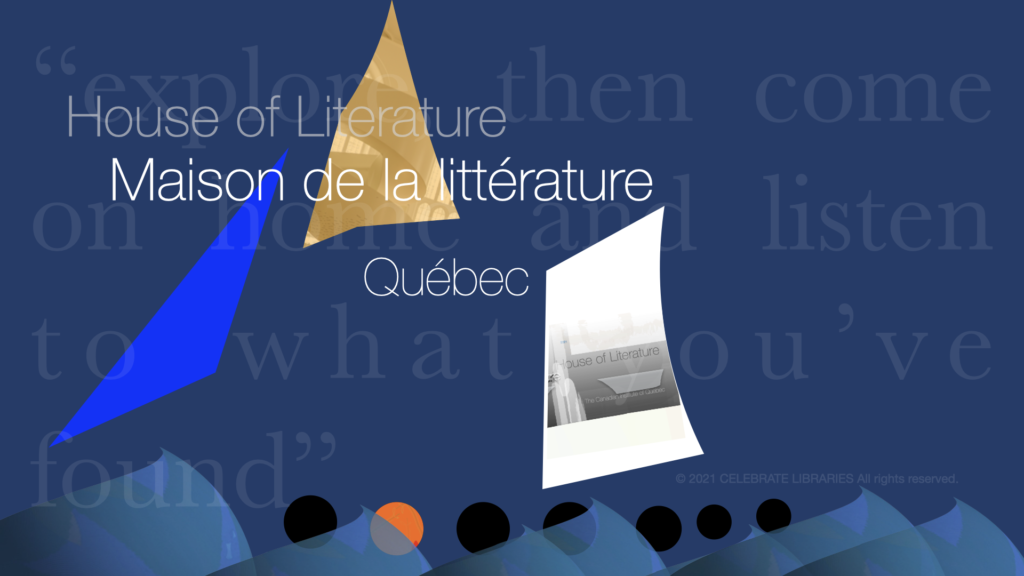 Maison de la littérature, Québec City
The Age of Exploration will never truly close as long as humanity remains curious and takes risks to learn new things. Today's explorers investigate deep sea waters and a limitless expanding universe. They live in pressurized submarines and orbiting spacecraft high above the Earth. They also look inward and inquire about their own kind. Who are we and why we do we choose to live where and as we do?
With the voice and vision of select writers, poets and artists who have a connection with the Maison, we believe we can present a portrait of this moment in time and share it with an engaged audience.
The Maison project considers the concept of "home." Questions are posed such as what is "home" and how is it defined? How may this change? How does a person leave home, explore a new place or an idea and then return with what has been found or experienced?
We invite you to explore with us. Let's see what we can discover.