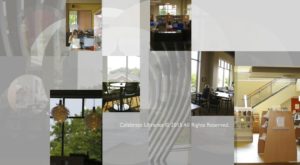 CEDARBURG PUBLIC LIBRARY

In July 2014, after 17 years of planning and with widespread community support, a new public library opened in Cedarburg, Wisconsin. The City borrowed $6.2 million for the construction of the building itself. Through the community capital campaign "Building for the Next Generation," the Cedarburg Friends of the Library raised $750,000 for furnishings, fixtures, and equipment.
The 25,500 square foot building was designed by Alex Ramsey of Engberg Anderson Architects of Milwaukee and constructed next to the city's former library. A  rustic stone facade visually connects the new public library with limestone churches, mills and homes in the community's historic downtown district.
Natural light flows abundantly into the library interior through banks of windows on the first and second floors. Recent trends in "green" technologies are incorporated in an energy saving interior lighting system, as well as a rain garden and underground storm water storage outdoors.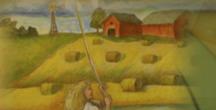 Planners responded to current assessments about the role of public libraries by dedicating spaces for distinct user groups. For example: all youth materials are available on the first floor in an expansive children's room and no doors separate this welcoming space from other parts of the library. Social interaction is encouraged.
Library programmers schedule weekly age-appropriate music, visual art, movement and storytelling events for young visitors. The popular 1000 Books Before Kindergarten program promotes parents' engagement with preschoolers, toward the goal of "inspiring lifelong learning."
For the past decade or so, new public use buildings have included a space referred to as a town square. The idea is to create a lounging area, usually located on the ground floor and close to restrooms, which may be seen from the building entrance.
At Cedarburg Public Library, this gathering place includes comfortable furniture, art and a fireplace hearth. DVDs, 'XPRESS' use computers, and open shelf holds pickup are available in this area. A large and flexible community room, featuring innovative viewing and listening technologies, is a few paces away, where the library's Dedication Quilt is hung.
The second floor contains adult and young adult materials. In response to a call to better serve young adults (teens), libraries are now providing dedicated socialization and work spaces, with Internet access, for this group.
Reservable quiet study areas and a reading section with print newspapers and periodicals are also present on the second floor. The library provides a limited number of laptop computers for onsite use and a 3-D printer is also available.
Long-term and temporary art displays are located throughout the library, including the youth area, where pictures are hung lower to better match the height of the viewers. North Wind by Merlin G. Rostad and Hudson's Voyage by sculptor c.t. whitehouse are among the artworks in the library's permanent collection. Whitehouse and his wife, children's book author Barbara Joosse, displayed 75 pieces from their personal art collection for the library's inaugural year.
The library is located at W63 N589 Hanover Ave. in Cedarburg. For more information, call 262-375-7640 or visit the library online at http://www.cedarburglibrary.org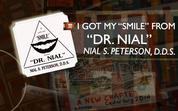 DR. NIAL S. PETERSON, D.D.S.
W64 N728 Washington Avenue
Cedarburg, WI 53012