"Libraries Change Lives. And Mead Public library can change your life. Be enriched, educated, connected, creative and inspired!"
Mead Public Library, Sheboygan, WI
The quote above appears in a trifold brochure published by Mead Public Library and displayed in an information rack near the ground floor entrance. It is one of many handouts available at key locations throughout the three-story 80,000 square foot building to inform visitors about the library's all-ages programming and services.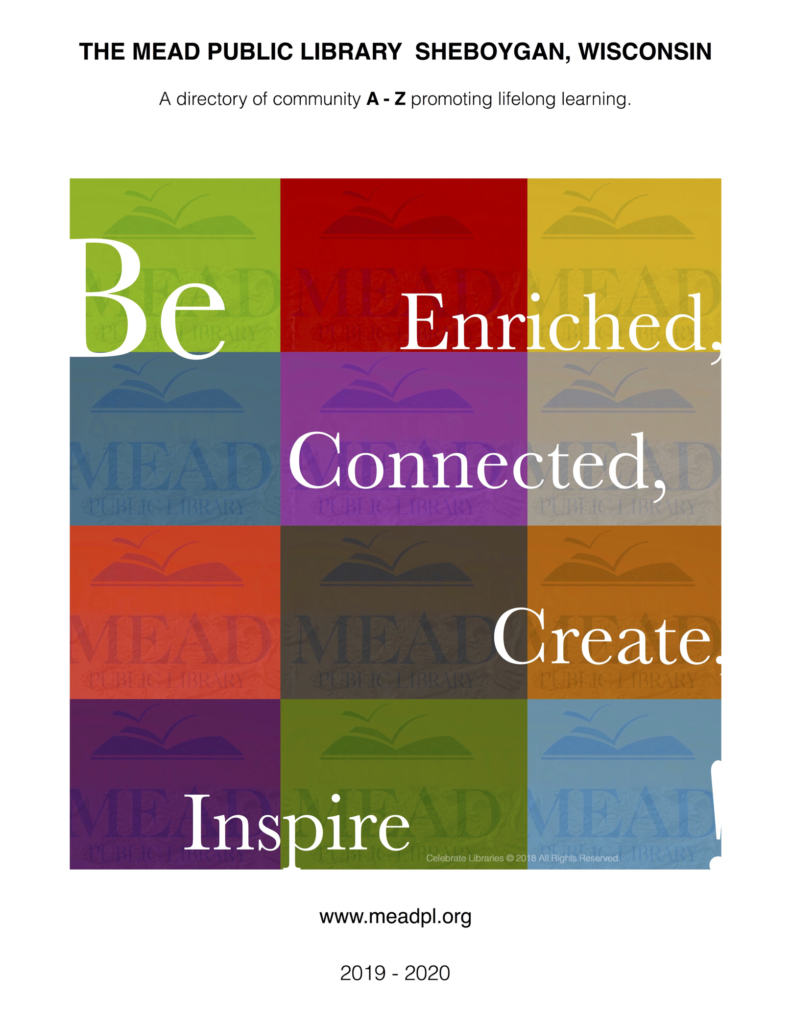 New Logo Coming in 2018
Mead Public Library has announced plans to develop a new logo to reflect changes that have happened at the library since the current logo was designed over 20 years ago. According to a statement released by the Mead early in 2018, a more contemporary design will better represent the library's growing digital collections and its role as a destination for classes, workshops, author talks, lectures, maker space, cafe´, and film screenings.