Video and podcast coming soon.
The mission of the Johnson Creek Public Library is to provide quality materials and services which fulfill educational, informational, cultural, and recreational needs of all citizens in the village of Johnson Creek and the surrounding area in an atmosphere that is welcoming, respectful, and businesslike.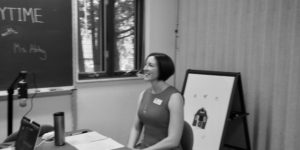 Library Director Abby Armour
PROJECT SUPPORTERS                                                                                              Please click on logos for more information.